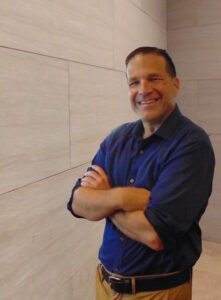 About Richard Sheehe
Richard Sheehe is a technology-focused PR, marketing and policy communications consultant who has built a reputation for highly-strategic, award-winning writing over a 25+ year career. A former NBC national news correspondent and writer for The New York Times and Associated Press, Richard has practiced and taught Strategic Communications since 1998 and specialized in tech sector clients since 2009.
Richard has chronicled the rise of big data, cybersecurity, cloud, AI/ML, automation, manufacturing technology, blockchain and other emerging trends – always through the lens of what these developments mean in practical and proactive terms for enterprises and the markets they serve. He has also written for clients on internet policy, data privacy regulation, EdTech compliance, COVID-era health IT policy and global trade issues in the telecommunications industry.
While WorldClassTechWriting is all about written content for technology-focused clients, baked into every piece of content is deep knowledge of strategic messaging, storytelling and proven best practices in brand and reputation management built over a career that includes:
Front-line media relations, spokesperson and crisis management experience
More than 100 private sector media trainings, and national commissions for risk communication workshops on behalf of the CDC, DHS, NOAA and other federal agencies
Thousands of SME and executive sourcing interviews to derive insights and refine story angles
Service at multiple universities teaching Strategic Communications as a Senior Research Fellow and Adjunct Professor
Senior communications executive experience in tech PR, government contracting, university administration, nonprofits and broadcast newsrooms
High impact writing and live on-air experience as national news anchor and White House correspondent for NBC News
Every client project is rendered in crisp, compelling writing that has earned national honors for journalism (AP, RTNDA, NAB) and for public relations (CASE, Mercury and Bulldog Awards).
Richard received an undergraduate degree in psychology from the State University of New York system and a master's degree in sociology from Boston College. An advocate for more than two decades on mental health awareness and stigma prevention, he is a strategic adviser to the National Public Health Information Coalition and has collaborated on programs with the American Red Cross for disaster response mental health; HHS on disease stigma; DHS and NTSB on first responder mental health; CDC on addiction stereotypes; and the New York City Department of Mental Health and Hygiene on community outreach and stigma prevention. Richard lives in Fairfax, Virginia.
Full CV at https://bit.ly/3hhST3I